We had the pleasure of chatting with the famous MotoGP journalist in view of the new season
---
Simon Patterson is one of the most famous and respected journalists in the MotoGP paddock, one of the few who can afford to attend every Grand Prix even in these difficult times. He has been following the world championship circus relentlessly since 2015 and currently collaborates with The Race website, having started with Motorcycle News and then briefly held the role of PR for the Petronas team (now RNF).
P300.it had the pleasure of interviewing him in view of the first season of the World Championship, scheduled for this weekend in Lusail in Qatar. Here's what she told us.
The tests have just finished, I ask you for a first impression of the values ​​we will see on the track in Qatar.
"From what has emerged from the tests so far, I'm not very sure we know what the situation will be like at the start of the season. There are some manufacturers who have not yet finished their part of testing completely. We know the Suzuki is very, very strong, the Yamaha also seems to be in pretty good shape. I think instead there is still a lot to do in Ducati and in KTM and in particular I think that Marc Marquez still has a lot of work to do in Honda, it is difficult to understand how things will turn out. Furthermore, as the season begins, it will take a while to understand how the championship will go, Lusail is a circuit suitable for Ducati, the one in Argentina always offers many surprises, Lombok is a completely new track. The season will not really start until we return to Europe and I think we will know which ones to follow by then ".
What is your opinion on the track structure in Indonesia and the riders' complaints about it?
"The fact is that the new track in Indonesia looks like a fantastic track, Luca Marini on the last day of testing said that turns 6 and 7 are among the most beautiful in the entire world championship. Furthermore, it is a very safe circuit, there are many escape routes in every corner and it is a track where the riders will not feel in danger, unlike other places we go to race. However, there are problems with the asphalt that will need to be fixed ahead of the race. One of the problems is that the track is dirty, due to all the construction work that has been done around the circuit, and it is a problem that can be addressed before the race. The second problem is deeper and concerns the asphalt of the track, and it is more difficult to fix: we hope that the resurfacing of the track will fix some problems, but it will be necessary to see how much a problem will be the corners that will not be fixed in the race, more than in tests, when the riders will not be testing one in a row, but when they will be scattered around the track and will be fighting, throwing debris at those behind them ".
Do you feel the "lack" of Valentino Rossi in the paddock, or is it already a memory?
"Honestly, after the tests, Valentino has not been much missed so far, but only because these are just tests and maybe things will be different when we go to the circuit to compete, because there are usually a lot of Valentino fans. Perhaps the first race will be in Argentina where we will really understand if his absence will make a big difference in terms of spectators present. The good side is that this category is stronger than ever. We have a world full of enthusiasm that will help. Obviously there is also the new Amazon documentary which comes at the right time and perhaps will help MotoGP find that part of the public that will inevitably be lost due to Valentino's retirement, but we will see how much difference it will make over the course of the season ".
What impressions did you have of Honda and of Marquez in particular?
"It's pretty clear that the new Hondas are very different and even better bikes. They finally listened to their riders' complaints and finally made a bike that was much more rider-friendly, less aggressive and simply easier and less physical to handle. We've already seen how fast they are and how much Pol Espargaro enjoyed riding that bike. There is still some work to be done as far as Marc Marquez is concerned, the balance of the bike has changed, he is much more focused on the rear than on the front and as a result he has work to do. He has to change his riding style, he has to adapt to the new bike and he is doing it, despite missing a very important test in Jerez at the end of last season, where instead Pol had a taste of the bike and understood what he should have focused on. for the rest of the winter. I think that Marquez, once he has adapted to the new bike, will be even faster than when he was racing on the other bike and also more safely, but it will take some time to get to that moment ".
How true are the rumors Mir in HRC in 2023 and what do you expect from Suzuki.
"Once we got to the winter tests, I too would have said that the chances of having Mir in HRC were quite high, based also on the requests made to Suzuki and how much he was not happy with how they met his requests during the winter tests, in November last year. However, since they brought the new bike to Sepang, it seems that things are going much better and he seems much happier and therefore it seems much more likely that he will stay with the team for another three years. For Honda it is clear that their number one on the list must be Fabio Quartararo, but he must know that the bike is not very suitable for his riding style compared to the Yamaha, unless some changes are made, and then there is Pol Espargaro who appears to be very comfortable and very strong. On Honda's part we will see four-five riders when things are calmer and more defined and we won't see big moves from a contract point of view, apart from those we expect to stay where they are, like Pecco Bagnaia in Ducati ".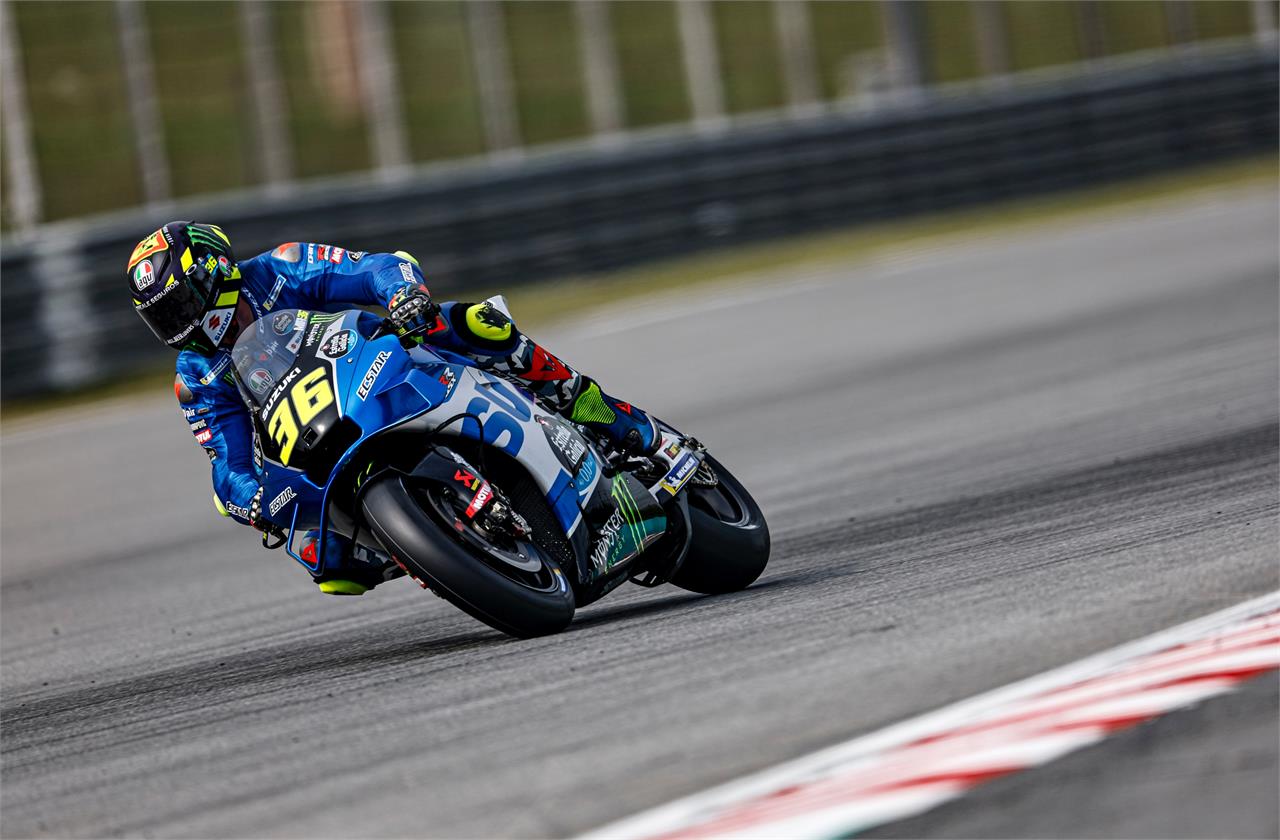 Do you think this is the right year for the world champion Ducati?
"If there is a year in which Ducati can win the world championship, it is undoubtedly this. Not only because they have an excellent rider like Pecco Bagnaia, who is very in tune with his bike, but also because of the reinforcements he has on the track. One of the problems was in qualifying and what happens on Saturday afternoon is very important, especially when Ducati had eight bikes and at least six riders in Q2 and this is scary if you are a slower rider, in terms of single lap and top speed. because Ducatis are very difficult to overtake. In Ducati, they have no problem using team orders, all seven bikes have always gone to support the fastest rider. There are many elements that make me think that Ducati can do it this year and this without detracting from the skills of Pecco Bagnaia, who did a fantastic job last year and also during the winter tests: even if the bike he is not yet at a good point, however he is an excellent contender for the world championship. With all these factors combined, it can be a great year for him ".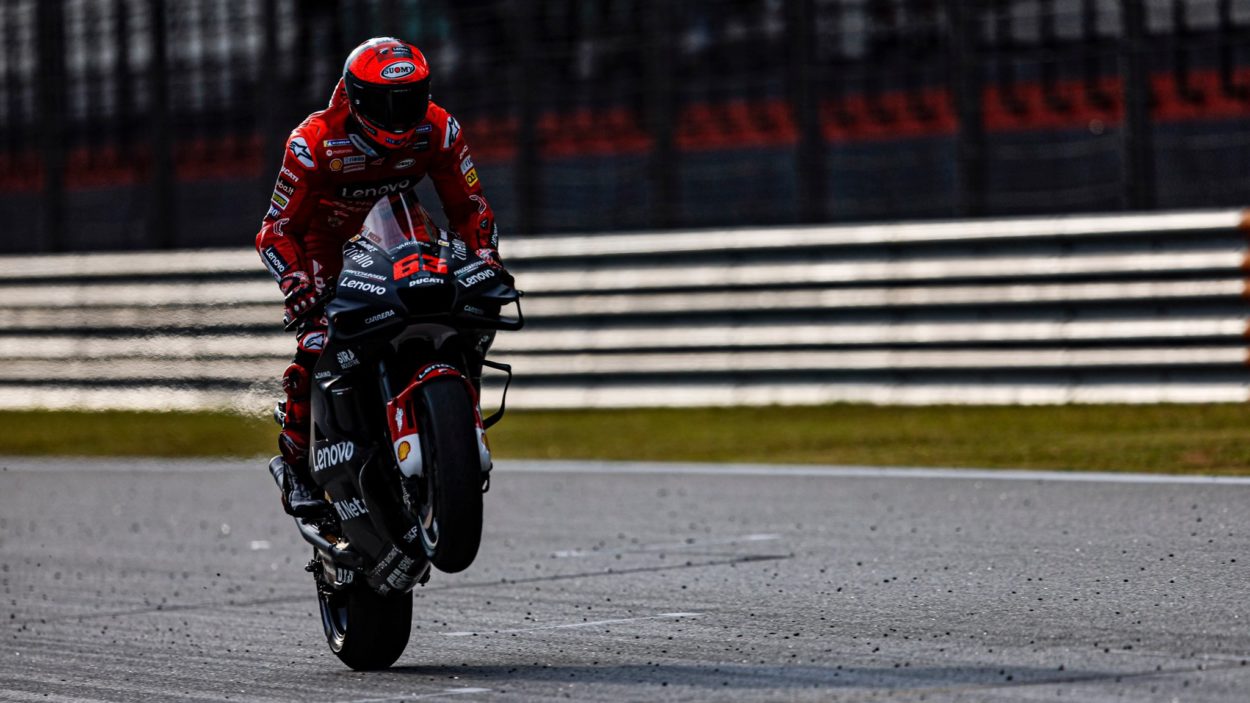 For a professional like you, how has the way of working during the pandemic changed in these two years?
"Working through the pandemic was difficult. Our work, what we do, relies a lot on face to face communication and reading body language and doing all this via Zoom is so difficult, I had a lot of problems. Slowly, however, we are returning to normal and the pilots are much happier because they prefer human interaction, talking to the media in this way. We hope that during the season and in the first races of the season we can return to this normality, in order to do a better job as journalists ".
Do you think something needs to be done to increase the appeal of MotoGP?
"I think what MotoGP needs is not so much to change the product, but to sell better the product we have. In best way. We know that this sport is super competitive and the characters we have inside are incredible too, but the problem is to bring this message to countries where there is no tradition. There is no problem in Italy, while it was quite another thing to bring this message to the USA. MotoGP also looked at Drive To Survive, the work Netflix did for F1, and the documentary that Amazon will soon launch was done to give MotoGP momentum in non-traditional markets. Maybe it's not very reasonable to put everything on that, and I don't think the documentary is enough, but also with how the sport is expanding outside the traditional markets I think it will have a positive impact. We saw what the response was in Indonesia for the tests, we have an idea of ​​how the reaction will be in view of the actual race and this can only do well for the world championship ".
Who will win the 2022 MotoGP world championship?
"Honestly, at the moment I really have no idea who will win the 2022 World Championship in MotoGP, because there are so many potential candidates, but there is still a lot we don't know about where the world championship will take. Fabio Quartararo is undoubtedly going to start the world championship well, but it will be necessary to see how long he can maintain this state of form before his opponents begin to make his life difficult. If the new Suzuki is really as good as it looks, Mir is also a very good candidate and may surprise us during the year, but he has to sort out his problems in qualifying and I don't know if this has already been implemented sufficiently. Obviously I also add Pecco Bagnaia and Ducati, given the last part of the season last year: even if they seem slightly weaker now, it will be necessary to see how long it will take to fix everything, how many points they will give to Quartararo and Mir and this will determine the whole their season. Then there is also Marc Marquez who is not yet fully fit and is not yet completely comfortable on the Honda. Once again it will be necessary to see how long it will take to resolve all this to get back to fighting in the world championship. As a journalist and as a fan, it's fantastic to have no idea who will win the World Cup! ".
What do you expect from Moto2 and Moto3 this season?
"For Moto2, I don't think it's surprising if Pedro Acosta wins the world championship, he's really very strong and he showed it in the tests, right from the first day he jumped on a Moto2. We know how talented he is and how credible he is as a title contender, we have already seen him, especially in a line-up of riders that is a bit weaker than in other years, this is because so many rookies have moved to MotoGP in the last few years. two years. His main rivals are people like Sam Lowes, but they're not riders you necessarily consider 100% title contenders. We will see how it goes, it will be interesting.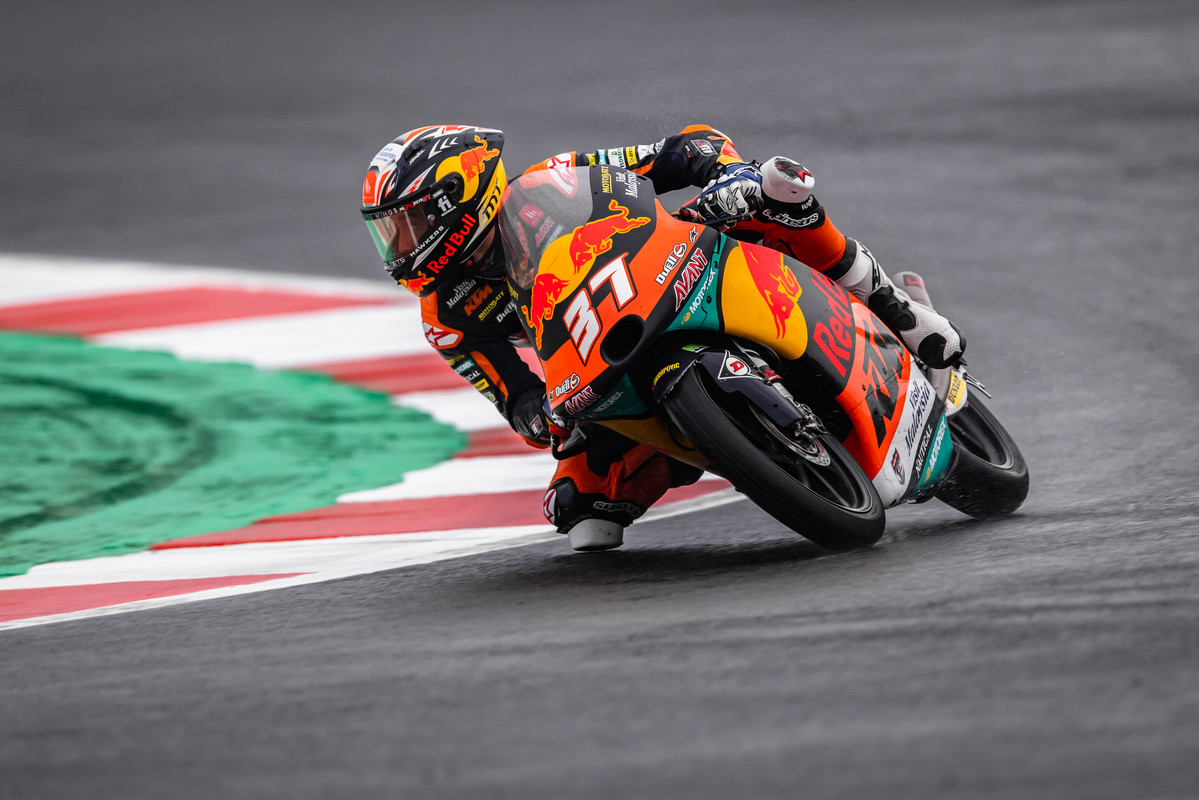 In Moto3, one of the favorites is definitely Dennis Foggia, for how he ended last season, but in Moto3 anything can happen, we have seen how strong riders in the tests or in the previous season do not manage to do so well in the following season. It will take a couple of races to understand how it will go and who will be constantly in front, it has always been like this in Moto3 and it will be no different this year ".
We thank Alessandra Leoni for the collaboration and Simon Patterson for the time he has granted us.
Images: HRC Media Site, Suzuki Media Site, Ducati Corse TwitterKTM Media Site